Article Date: 12th September 2020
Do Students and teachers get Office 365 for Free?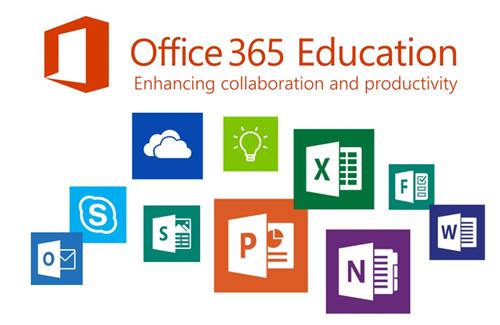 Students and educators are eligible for Microsoft Office 365 Education for free which, includes the online versions of Word, Excel, PowerPoint, OneNote, and now Microsoft Teams, plus additional classroom tools. All you need is a valid school email address, find out more to see if your school is part of this free programme.
What are the eligibility requirements?
Have a school-specific email address provided by your educational institution's 365 portal (for example, myinstitution.sch.uk) that can receive external email.
Be of legal age to sign up for an online offer individually.
Have Internet access.
If you are not eligible, see more options
or learn how to get Office 365 for your School.
How long can I use Office 365 Education plan?
You can use the plan as long as you are a student at a qualified school. Your eligibility may be re-verified at any time. When your Office 365 Education plan expires:
The Office applications enter a reduced-functionality mode, which means that you can view documents, but you cannot edit or create new documents.
Online services associated with the school email address—for example, Office Online and OneDrive—will no longer work.
If your plan expires, you can extend your plan by re-verifying your status as an educator, or by moving to a Microsoft 365 Personal plan or Office Home and Student.
What do we get with Office 365 Education?
Here are some of the ways Office 365 Education can help you through your learning experience.
Powerful tools for students and educators
Office 365 works like you: everywhere. Familiar applications and always-accessible files update in real-time to make building your curriculum seamless and easy on Android, iOS or Windows devices.
One place for an organisation
The ultimate digital notebook, OneNote helps you organize class materials and easily collaborate with students and colleagues.
Access anytime, anywhere, from any device
Bring conversations, content, and apps together all from a single Office 365 Education experience. Collaborate in real-time without boundaries, and without worrying about lost formatting.
Simplify class management
Create classes and groups for Teams, Intune for Education, and more for free with School Data Sync.
Equip your students for success today and tomorrow
When you use Office 365 Education in the classroom, your students learn a suite of skills and applications that employers value most. Whether it's Outlook, Word, PowerPoint, Access or OneNote, prepare students for their futures today
Get Office 365 Education for your entire school
Give every educator and student the power of Office 365 Education on all their devices, including Word, Excel, PowerPoint, OneNote, Microsoft Teams, and free classroom tools.
Contact our dedicated sales team today to discuss your Office 365 Education requirements.
Contact Sales