Latest Deals.
Get a free Bluetooth USB headset when you redeem code USB2023FREE at checkout. Terms Apply. Ends 29th November 2023.
Shop Now!
Perfect for the professional user.
The all-new Dragon Professional Individual v16, is a smarter next-generation speech recognition solution that empowers busy professionals to complete documentation and reporting quickly and accurately on the PC, so you spend more time on activities that boost the bottom line.
Leveraging the latest in Deep Learning technology, Dragon constantly learns and adapts to your unique voice and environmental variations – even while you're dictating – to deliver new levels of personalised accuracy and productivity. Robust transcription, powerful customisation, and the ability to seamlessly sync with the Dragon Anywhere mobile dictation solution extend the benefits of speech recognition to meet your unique business needs wherever your job takes you.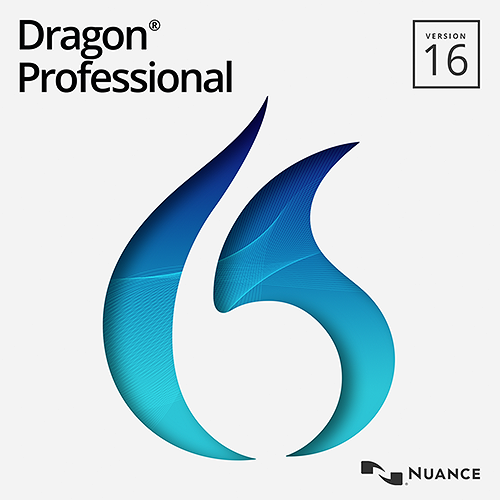 Dragon Professional Individual v16.
Supported dictation language: English
Please note: This product does not include a headset. You can buy the headset separately here.
Shop Now
Includes the Nuance PowerMic 4 – 275 cm USB cable discounted
System Requirements Dragon Professional Individual
RAM: Minimum 4 GB
CPU: Minimum: 2.2 GHz Intel® dual core or equivalent AMD processor. Faster processors yield faster performance.
Free hard disk space: 12GB (includes downloaded installation files)
Supported Operating Systems: Systems: Windows 10 (32-bit and 64-bit) and 11 (64-bit); Windows Server 2016, 2019, and 2022
Microsoft Edge or a current version of Chrome or Firefox for online Help and for installation if installing from the Web
An audio input device capable of 16-bit recording for dictation
Note: Apple AirPods are not supported for dictation with Dragon.
A DVD-ROM drive for installation
An Internet connection for automatic product activation (a quick anonymous process) and access to Online Help
Note: Does not support dictation into Electronic Medical Record (EMR) systems. For EMR support, please use Dragon Medical Practice Edition.